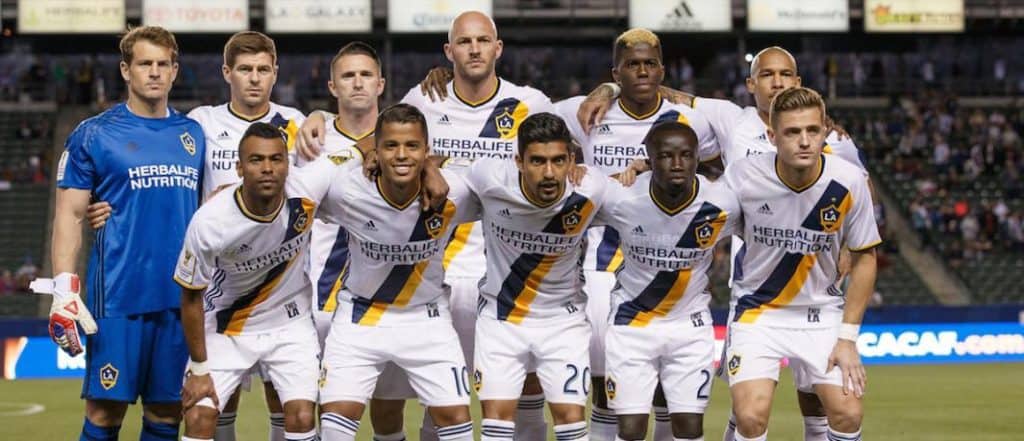 On Saturday, May 15, the first LA Galaxy vs Austin match will take place at the StubHub Center in Los Angeles. LA Galaxy is coming off a Derby win over Los Angeles FC, in which they are currently in third place on the MLS Western Conference table. They are equal in points with the SJ Earthquakes, and just one point behind the Seattle Sounders who are at the top of the standings. On the other hand, Austin FC is one of the newest MLS teams, and has a record of two wins and two losses within U.S. professional soccer. They are currently in ninth place in the standings. This first match between the teams will be played on ESPN Play at 15:00:30 E.T.
Important Facts About LA Galaxy vs. Austin FC
1. LA Galaxy have won two home games this season, while on the road they have one win and one loss.
2. The new MLS franchise, Austin FC, seem to perform well in their away games as their only two wins within the season so far have been at away games.
3. LA Galaxy is one of the ten founding teams of MLS in the United States in 1996.
4. Austin FC's head coach, Josh Wolff, is also making his professional soccer coaching debut.
5. LA Galaxy hold five MLS championship titles with the last one being in 2014.
How Did LA Galaxy and Austin Get Here?
LA Galaxy led by coach Greg Vanney, has had a pretty good start to the season. They have managed to reach nine points out of a possible twelve, winning all of their home games. Their only defeat was against the leader, Seattle Sounders, with a resounding score of three goals to zero. LA Galaxy looks to assert their hierarchy against Austin who has just joined the MLS this season.
You can watch the LA Galaxy vs Los Angeles Derby victory at:
One of the first big challenges that Austin will have to overcome is playing against top teams such as LA Galaxy. Austin, led by Josh Wolff will have to pick up their performances since in their last game against Sporting KC, they were defeated 2-1. This was their second home loss, however, as visitors, they have achieved a full house of victories. Therefore, if their away streak continues, they will have a chance to dominate at the StubHub Center this weekend.
You can watch the best plays in Austin's game against Sporting KC at:
Betting Line:
LA Galaxy: 45.2% – Goals: 1.65
Austin FC: 30.3% – Goals: 1.10
Draw: 24.5%