Last Updated on April 10, 2021 4:12 pm by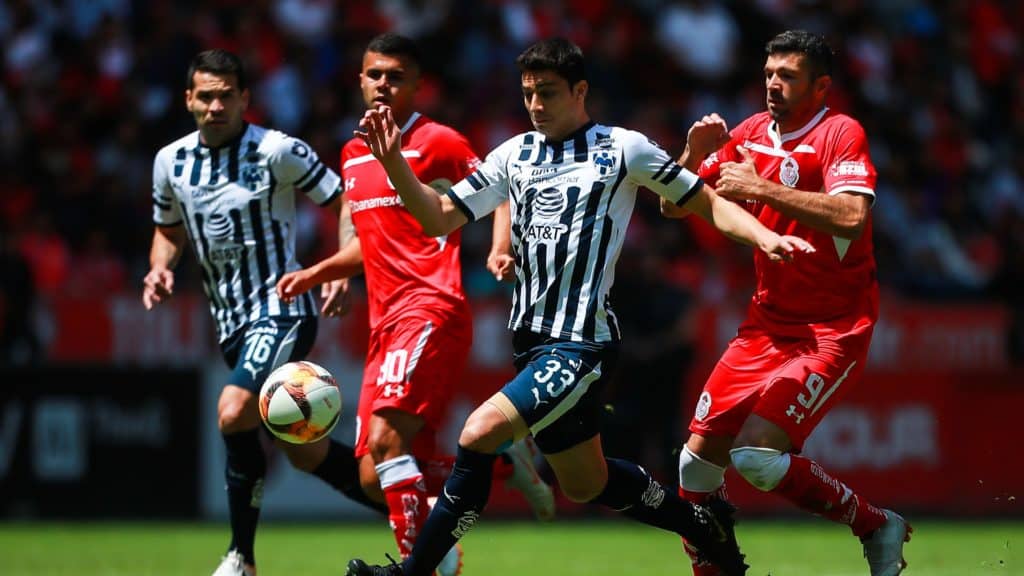 Matchday 14 of the LIGA MX – Guard1anes 2021 tournament will be a fight to the finish. The teams fight for a direct pass to the next league, and the difference in points between third and seventh place is only 3 points. Therefore, each game that is played from now on can ensure a direct pass to the next phase without having to play repechage matches. On Sunday, April 11, Toluca will receive the powerful and impressive Monterrey team at the Nemesio Diez Stadium. Monterrey will put everything on the field to continue their successful journey in this tournament.
How Did Toluca and Monterrey Get Here?
The Monterrey visitors come to this match with very high spirits. They are in third place in the classification table with a record of 6 wins, 4 draws, and only 2 losses. One of Monterrey's strong suits in this tournament is their ability to deflect goals. They only have 7 goals conceded, which gives an average of less than 1 goal received per match. In their last game, Monterrey played Atlético San Luis on Matchday 13 where they obtained a 2-0 victory. In this game, the team's defensive capacity was noticed as San Luis only shot at goal 10 times in the whole game.
You can watch the best moments of the last match played by Monterrey at:
On the other hand, we have another iconic team in Mexican soccer, Toluca. Although they are in a privileged spot within the playoffs for the next Liguilla, they have been playing very irregularly in their last matches, in which they have won only 1 game out of the last 6. However, they still have a strong chance to qualify for the next phase without having to enter the playoffs. Since they are very few points from third and fourth place on the table, they could equal the score if they start a positive streak in their next matches.
In their last game, Toluca faced Leon for Matchday 13 where they were defeated 2-1 after a very good comeback by Leon. Toluca currently occupies the 7th place on the leaderboard with 5 wins, 4 draws, and 4 losses.
You can watch the best moments of the last match played by Toluca at:
The Background Between Toluca vs Monterrey
The Last 4 Games:
Toluca won 2 games with 8 goals in total
Monterrey won 2 games with 6 goals in total
Important Game Information
When is it? The game will be on Sunday, April 11, 2021.
What time is it? The game starts at 13:00 hours ET.
Where? Nemesio Diez Stadium in the city of Toluca.
Where can I watch it? TUDN Mexico.
Betting Line for Toluca vs Monterrey LIGA MX 2021 Matchday 14
Monterrey is in a privileged spot on the leaderboard. However, Toluca will try to take advantage of any setbacks Monterrey may have in order to reach and even surpass them on the table. Toluca has presented an inconsistency in their games from mid-championship onwards. Therefore, we are siding with Monterrey as there is no doubt their powerful offense will overcome Toluca and win the match. So, we are giving our winner card to Monterrey.
Spread: -1/2 – Monterrey +1/2 – Toluca
Moneyline: -222 – Monterrey + – Toluca
Goals: +21/2 -21/2
Predictions
Monterrey:

46.2%

Toluca:

30.0%

Draw:

23.7%