Last Updated on May 20, 2021 9:10 am by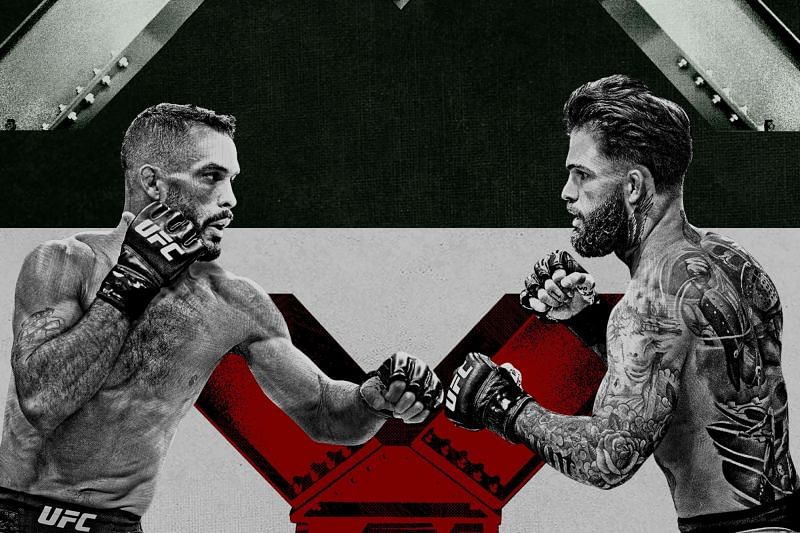 On Saturday, Font will face Garbrandt in the octagon at the UFC Apex Enterprise facilities, Las Vegas, Nevada. The event's undercard is full of pent-up energy as both fighters are coming to the match in full form.
How do Font and Garbrandt get to this fight?
The American Garbrandt is a 29-year-old MMA fighter who fights in the bantamweight division of the UFC. Garbrandt was going to fight Deiveson Figueiredo to contest the flyweight belt in the main fight of UFC 255, but, due to problems associated with the coronavirus, he could not appear and lasted a while away from the octagons of the UFC. Garbrandt currently has a record of 12 wins and 3 losses in his professional career in the UFC. Of those 12 victories, 10 have been via knockout, just as his 3 losses have also been via knockout.
His last fight was at the UFC 250 event on June 6, 2020, where he fought in the co-main event with Raphael Assuncao, which he defeated by knockout thanks to a precise blow to Assuncao's face 4:59 PM. second round.
Next, you will enjoy the best moments of Garbrandt:
(Video courtesy of www.youtube.com and the YouTube channel UFC Fights)
On the other hand, we also have the American Rob Font. The Boston, Massachusetts native is a 33-year-old MMA fighter who also fights in the UFC's bantamweight division. The font has a very different present than Garbrandt since Font has 3 consecutive victories so far after being defeated by Raphael Assuncao on July 7, 2018, by unanimous decision in the UFC 226 event.
Font's last fight was against Marlon Moraes at UFC Vegas 17, on December 19, 2020. Font managed to connect a series of punches to Moraes in this fight that left him lying on the canvas in the 3:47 minute of the first round.
Font is known for being a potent striker; in his record, he has 8 victories by knockout, 4 by submission, and 6 by decision.
Next, you will enjoy the best moments of Font:
(Video courtesy of www.youtube.com and the YouTube channel UFC – Ultimate Fighting Championship)
Important fight data
ü When is it? The fight will be on Saturday, May 22, 2021
ü What time is it? The contest starts at 22:00 ET (Main Card)
ü Where? UFC Apex Enterprise, Las Vegas, EE.UU.
ü Where can I see it? ESPN, ESPN+, UFC Fight Pass.
Betting line for Font vs. Garbrandt
This is a fight between two outstanding fighters; both are fast and have a very aggressive offense. We believe that the downtime could affect a little in the movements and the effectiveness of Garbrandt's blows; although we do not rule out that the fight is decided by arbitration decision, our winning card is for Rob Font.
Moneyline: (-120) – Font (+110) – Garbrandt
Predictions
Font: 50.4%
Garbrandt: 49.6%