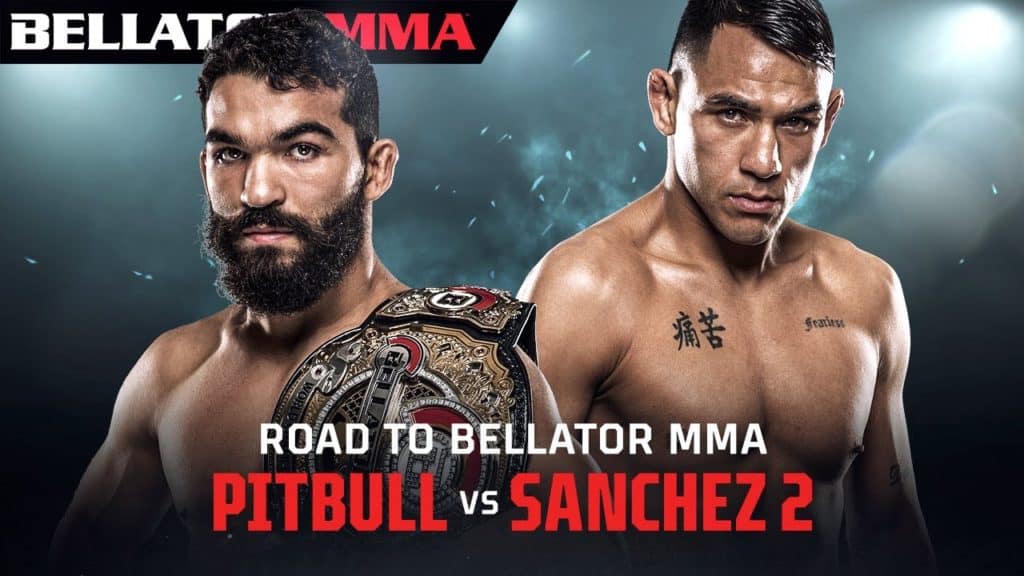 The cold nights of Connecticut are dressed up to welcome the return of one of the most anticipated fight nights by the fans, MMA-Bellator 255. This is the first Bellator event in 2021 and it will be taking place today, April 2 in Mohegan Sun, Uncasville, Connecticut. The main event will feature the return of the best pound-for-pound fighter in the MMA, two-time champion Patricio "Pitbull" Freire. Pitbull will face American Emmanuel Sánchez in the Octagon for the Featherweight Semi-finals, in which the winner of the Semi-finals will face AJ McKee for the 145-pound title in the grand finale.
Pitbull and Sánchez meet for the second time in their career after an excellent first battle at Bellator 209. In this match, Pitbull was victorious by unanimous decision and managed to retain the championship.
How Did Pitbull and Sanchez Get Here?
The 33-year-old Brazilian and one of the best fighters in the world Patricio "Pitbull" Freire, comes to this fight with an air of victories. Pitbull currently presents a 31-4 MMA record, of which he has an impressive streak of 6 consecutive wins, with his last defeat taking place on August 26, 2016. In this match, he was defeated by Benson Henderson in the second round.
Pitbull's main card is to control the spaces due to Sanchez presenting a particular style that makes him a very orthodox fighter. If Sanchez doesn't gain confidence in this fight, chances are Pitbull will ratify the title successfully. In addition, Pitbull's kicks in the legs will be essential to close the space that his opponent could have, and thus take the fight to the ground as many times as possible.
You can watch the best moments of Patricio Pitbull at:
Emmanuel "El Matador" Sanchez will come to the night of MMA – Bellator 255 with a record of 20-4 and 4 victories within his last 5 fights. His last defeat was to Pitbull himself in their fight on November 15, 2018, at Bellator 209 when Pitbull won by unanimous decision. One of his main virtues within the Octagon is combat on the canvas. He has 8 finishes by submission in his professional career, so Sanchez will seek to win the title through submission. His style is somewhat strange and different as he is a very aggressive fighter with a lot of pressure exerted on his rivals. We are sure it will be a fight full of emotions.
You can watch the best moments of Emmanuel Sanchez at:
Important Fight Information
When is it? The fight will be on Friday, April 2, 2021.
What time is it? The fight starts at 21:00 ET.
Where? Mohegan Sun, Uncasville, Connecticut. EEUU.
Where can I watch it? Youtube official Bellator Channel, Showtime.
Betting Line for Pitbull vs. Sanchez
Pitbull and Sanchez have had very impressive performances in their last few fights, both having a 4-loss record in their MMA careers. At Bellator 255, we will no doubt see a very offensive match from both fighters. Sanchez will fight very aggressively and to bring Pitbull to the canvas as quickly as possible to try to seek submission. However, Pitbull has a technique like all Brazilians; he is relentless and will only have to drive and play with Sanchez's space to take the victory. Therefore, we are putting the winner token on the South American Patricio "Pitbull" Freire.
Moneyline: (-325) – Patricio Pitbull (+250) – Emmanuel Sanchez