Last Updated on May 10, 2021 10:58 am by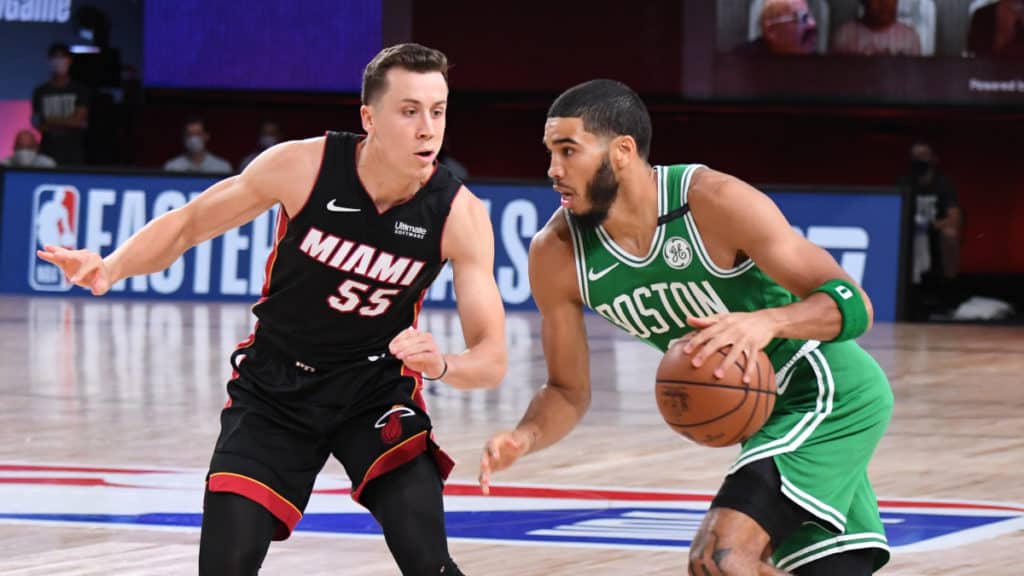 On Tuesday, May 11, the Miami Heat and the Boston Celtics will meet again after Sunday's game at the TD Garden. In their game on Sunday, the Miami Heat won by 6 points against the Boston Celtics (124 – 130). The Boston Celtics are currently in seventh place on the table, just below their rivals, the Miami Heat who have accumulated two wins in a row and are in sixth place in the Eastern Conference. Both teams will have to give it their all on the court as they are only 4 games away from the end of the NBA regular season.
5 Important Facts About the Heat vs Celtics
1. In their last five home games, the Boston Celtics have managed only two victories, the last one against the San Antonio Spurs on April 30.
2. The Heat have an impressive 4-win record in their last five away games, with just one loss to the Atlanta Hawks on April 23.
3. In the last five games between the Heat and the Celtics, the Miami Heat have won three of the games.
4. In the last five games in which the Miami Heat have played at the TD Garden, they have had a positive record with only two losses and three wins. Their most recent victory was this past Sunday against the Boston Celtics.
5. The Heat and the Celtics have played one another 148 times with the Boston Celtics having won 86 games and the Miami Heat winning 62 games.
How Did the Boston Celtics and the Miami Heat Get Here?
The Boston Celtics will have to rethink the way in which they approach the last four games of the regular season. As they have not secured their place for the playoffs of the tournament, their home game against the Miami Heat will be a fight to prove themselves from their game against the Heat last Sunday, as well as for the last conference final championship where the Heat came out on top. This game will be the first of the four pending playoffs to play in the closing of the NBA regular season.
The Miami Heat has had very strong performances, in which they have attained several victories throughout the regular season. The team coached by Erik Spoelstra has accumulated in their last 10 games, seven wins and three losses. The last win being on Sunday against the Boston Celtics who they will also play this Tuesday in hopes of qualifying for the NBA Eastern Conference Playoffs.
You can watch the highlights of the last Boston Celtics vs Miami Heat game at:
On Tuesday, May 11 at 19:00 E.T., the Boston Celtics will face the Miami Heat in the regular phase of the 2020/21 NBA season at the TD Garden located in Boston. The game will be broadcasted on ESPN and NBA League Pass.
Betting Line
Celtics: 43.0%.
Heat: 57.0%