Last Updated on June 17, 2021 5:03 pm by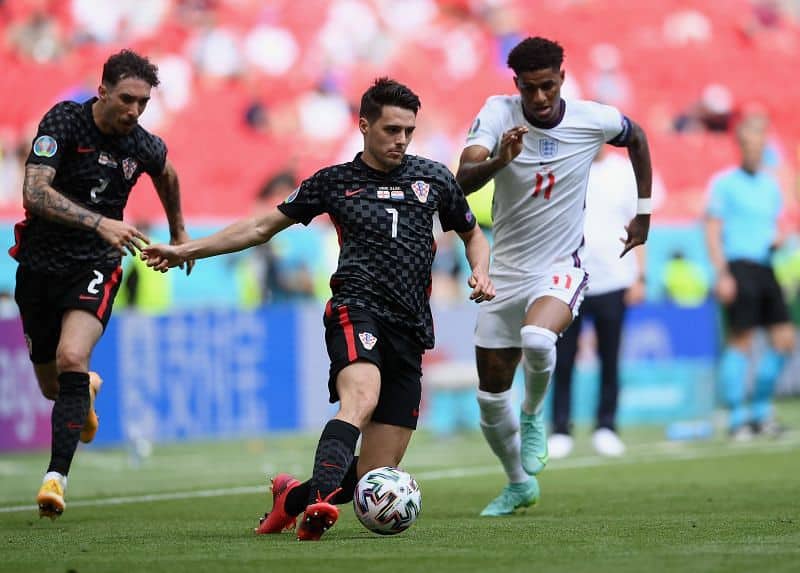 The Czech Republic takes on Croatia in UEFA EURO 2020 Group D in Glasgow, to be broadcast on Sky HD, this Friday, June 18 at 11:00, in a duel where both teams suffered different fortunes on an opening day, as Croatia were beaten by England in London and the Czech Republic overcame Scotland to top the group. The Czechs, and in particular Patrik Schick, the two-goal hero, will be happy to return to Hampden Park, the scene of their first victory, knowing that a second win in Glasgow would secure them a place in the Round of 16. However, Croatia is unbeaten in their three previous meetings (one win and two draws) and will be looking to keep it that way.
We'll leave you with five interesting facts ahead of the match between Croatia vs. the Czech Republic:
1. Croatia has dominated the two friendly matches played: a win and a draw.
2. Croatia won 4-2 in a friendly match in Pula in February 2011. It was the first time the Czech Republic had conceded four goals in a match.
3. The Czech Republic has qualified for every EURO finals since Czechoslovakia split in 1993.
4. Croatia's UEFA EURO 2016 campaign ended in the round of 16 against eventual champions Portugal, who won 1-0 in extra time.
5. This is the Czech Republic/Czechoslovakia's eighth match at Hampden Park, and the first matchday marked their first win there (one draw and five losses).
Let's take a look at how both teams are coming into the second group stage match of Euro 2020:
Croatia: This is the moment of truth for Croatia as, the defeat against England was not fatal for Croatia, but it is clear that coach Zlatko Dalić will have to make changes, where the experiment with Ante Rebić as the only striker and Andrej Kramarić on the right-wing did not work, so Rebić will probably return to the wing and Dalić will choose between Bruno Petković or Kramarić as spearhead, the other change that will probably occur in midfield, is that Dalić will have to sacrifice a starter and it will probably be Marcelo Brozović. He was hesitant against England and Dalić needs to go with more attacking options against the Czechs, so he is likely to opt for Nikola Vlašić.
Czech Republic: The opening win lifted the Czechs' spirits, but they are fully aware of where there is room for improvement: they allowed Scotland too many clear-cut chances, although Tomáš Vaclík was able to save them, plus there is a saying: 'don't touch what works' could prove useful once again, as all players are fit, but the coaching staff has admitted they will consider a possible change in midfield if it benefits the team.
Betting line:
Croatia: 60.1% (+114) – Goals: 2.26 – Best O/U: u2½-151
Czech Republic: 21.3% (+250) – Goals: 0.96 – Best O/U: o2½+118
Draw: 18.6% (+225)