Last Updated on April 7, 2021 3:19 pm by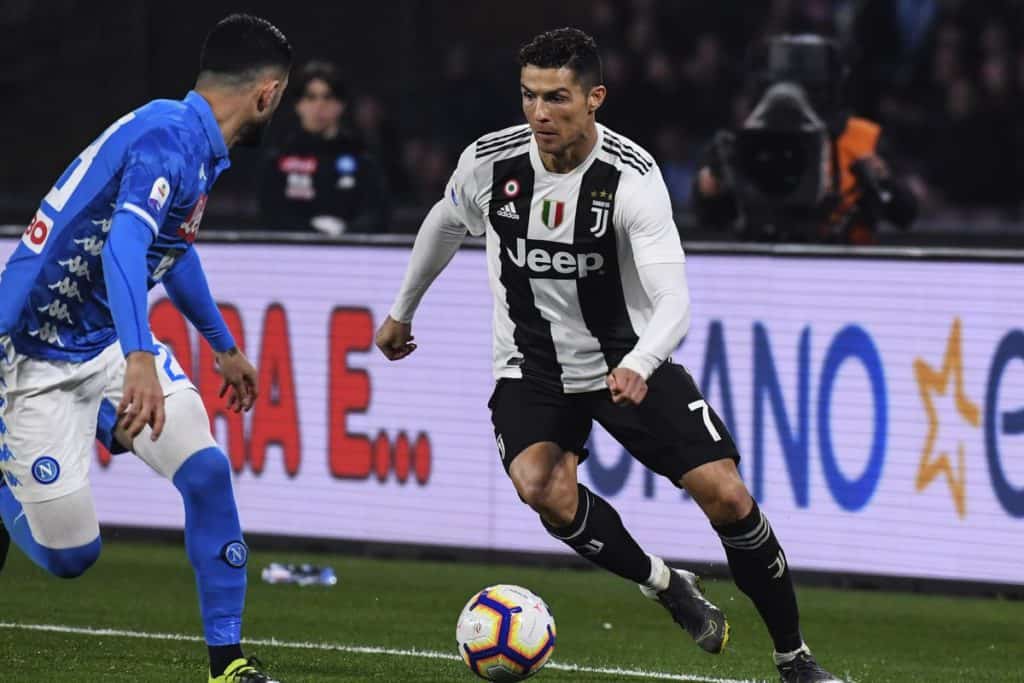 Today, April 7 will be an atypical day for Juventus as they will be playing the first leg of the UEFA Champions League, a competition from which they were eliminated in Round 16 against Porto. Juventus will face Napoli for the third time this season, in which they last crossed paths in the final of the Italian Super Cup. The match between Juventus and Napoli will also be a duel between two great former teammates of the Italian national team, Andrea Pirlo and Gennaro Gatusso.
How Did Juventus Get Here?
This has been a very atypical season for Juventus. From the 2011-2012 season until last season 2019-2020, Juventus had nine consecutive seasons where they reached the Scudetto of Serie A. This season they occupy the third position with 55 points, ten less than the leader Inter Milan, so they cannot continue to leave points on the road if they want to fight for the championship.
In their last five games, they have had a record of three wins, one draw, and one defeat. The latter coming last week against Benevento with a score of one goal to zero against a team that occupies 16th place and is fighting every day to avoid relegation.
Summary of Juventus' last match:
How Did Napoli Get Here?
Napoli, coached by Gatusso is coming from a continental elimination in round 32 of the UEFA Europa League against the Spanish team Granada. Therefore, Napoli's only focus is on the Italian Calcio as they will be looking for the three points in this difficult match against Andrea Pirlo's team. They need these points in order to continue climbing positions and secure a place in continental competitions for next season.
Napoli has achieved four wins and one draw in this preliminary, two of them against Milan and Roma. The latter was in the last round with a score of two goals to zero with a brace from Belgian International Dries Mertens 27′ and 34′ to seal the match.
Summary of Napoli's last match:
Previous Matches Between Juventus and Napoli:
In the last three matches, Napoli has won two games and Juventus has won one game.
Coppa Italia Final 17/06/2020: Napoli 0(4) – (2)0 Juventus.
Italian Super Cup 20/01/2021: Juventus 2-0 Napoli.
Serie A 13/02/2021: Napoli 1-0 vs Juventus.
Today's match will be played at 10:45 a.m. CST and will be transmitted by ESPN.
Betting Line for the Match Between Juventus vs Napoli:
The game between Juventus and Napoli will be a key match. We must keep in mind that Juventus plays Cristiano Ronaldo, and we are used to that, and it is in times of crisis that great players bring out their best versions. We will see if this will be the duel where Cr7 will bring out the best version of himself and give the victory to Juventus.
Predictions
Juventus: -121
Napoli: +282
Draw: +248