Last Updated on May 8, 2021 12:50 pm by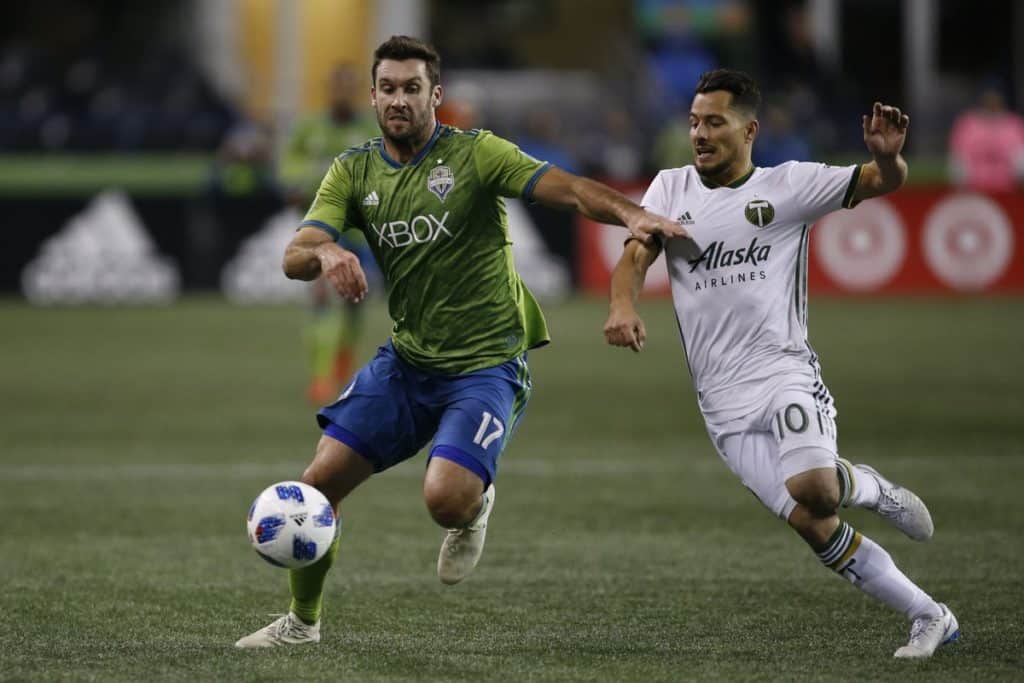 This Sunday, the Portland Timbers will face the Seattle Sounders for an exciting match at Providence Park. The leader of the Western Conference, the Seattle Sounders, will visit the team led by Giovanni Savarese, the Portland Timbers. The Timbers come from losing 3-1 against Club America in the second leg of the CONCACAF Champions quarter-finals, so they will seek to improve their performance and give it their all for their match against the Seattle Sounders. This match will be broadcasted on Sunday, May 9 on ESPN at 13:00 E.T.
5 Important Facts About Portland Timbers vs Seattle Sounders
1. In the last six matches between Portland and Seattle, the away team has not been able to win a match.
2. In their last game against one another, Portland won the 2016 MLS season by a score of 4 goals to 2.
3. In this game, Portland could achieve the second consecutive victory in the historic duel against Seattle.
4. All of the matches between the two teams have had at least one goal; the games are never goalless.
5. Portland has scored at least three goals in the three home games against the Sounders. The total number of goals scored against Seattle at home is 11 goals, while conceding only four.
How Did the Portland Timbers and Seattle Sounders Get Here?
The Portland Timbers have not had the best start to the MLS season, which leads them to occupy the penultimate position in the Western Conference with only 3 points on the table. In their match against FC Dallas, they lost with a score of 4-1, and their last CONCACHAMPIONS defeat against America last Wednesday, forces them to improve their approach and up their performances in the MLS season.
You can watch the highlights of Portland Timbers vs FC Dallas at:
The Seattle Sounders, coached by Brian Schmetzer have had a great start to the MLS season. They have been able to score seven points out of a possible nine, and only concede one goal, which was in their draw against Los Angeles FC. In their recent matches, they defeated Minnesota by 4 goals to zero, and Los Angeles Galaxy by a score of three goals to zero. These victories have allowed them to occupy second place in the Western Conference leaderboard.
You can watch the highlights of Seattle Sounders vs LA Galaxy at:
Betting Line
Portland Timbers: 40.8% (+175) – Goals: 1.42 – Best O/U: u3 – 115
Seattle Sounders: 32.9% (+133) – Goals: 1.15 – Best O/U: o3 – 105
Draw: 26.3% (+248)