Last Updated on March 24, 2021 3:21 pm by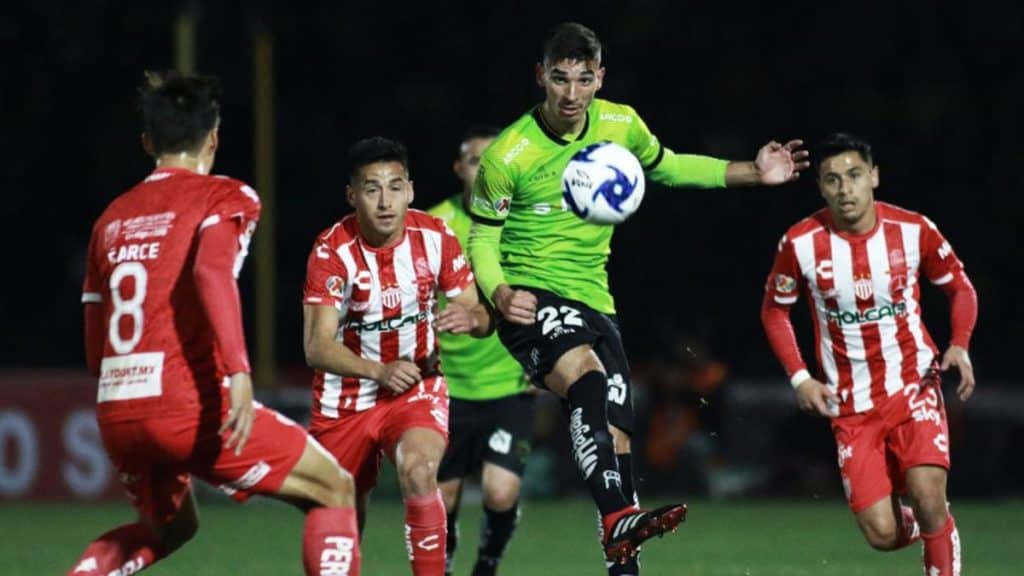 The MX League – Guard1anes 2021 tournament continues its journey this Friday, March 19. Necaxa, who is at the bottom of the tournament will face one of its direct rivals Juárez FC at the Victoria Stadium – Aguascalientes, located in the city of Aguascalientes, Mexico. Both teams will fight to try to get out of the basement of the leaderboard. A victory for either team will help achieve their mission to come out of the bottom.
How Did Juárez and Necaxa Get Here?
Juárez FC is currently in 16th place on the leaderboard and has a record of 2 wins, 3 draws, and 5 losses. In their last game, Juárez drew 1-1 against Pumas, a game in which they had a 47% ball possession and a total of 7 shots on goal and only 1 on goal. Juárez's goal was scored by Matías García in the 17th minute. Currently, FC Juárez has become a fan of goals and not exactly in favor. In the last 6 games, a total of 21 goals have been scored in their matches, which corresponds to an average of 3.5 goals in each game, with 16 of them from their opponents. Another point to note is that Juárez has not managed to get a win away from home in the last 3 league games played as a visitor.
You can watch the best moments of the last match played by Juárez FC at:
On the other side of the field, we will have Necaxa, who is currently at the bottom of the LIGA MX – Guard1anes 2021 tournament. Necaxa is desperately seeking to improve after suffering a painful defeat against Santos Laguna, 3–1. Once again, the Necaxa team had little arrival since they only added 7 scoring chances and only 3 within the Santos Laguna goal. On the other hand, the Laguneros had 18 shots on goal and 7 clear scoring chances. Like Juarez, Necaxa is one of the teams with the most goals with a total of 17 in 10 games and a goal difference of -7.
You can watch the best moments of the last match played by Necaxa at:
The Background Between Juarez FC and Necaxa
The Last 5 Games:
Juarez has won 2 games with 3 goals in total
Necaxa has won 2 games with 4 goals in total
Important Game Information
When is it? The game will be on Friday, March 19, 2021.
What time is it? The game starts at 9:00 pm (Central Mexico Time).
Where? Victoria Stadium in the city of Guanajuato.
Where can I watch it? TUDN, Azteca 7.
Betting Line for Juárez vs Necaxa LIGA MX 2021 Matchday 12.
Observing the news of both teams, we have the impression that this time Juárez FC will have the offensive capacity to win the match against Necaxa. Although this offensive power may not be enough, we can predict a 2 – 1 victory for Necaxa against Juárez FC.
Spread: +1/2 (-149) – Juárez -1/2 (+112) – Necaxa
Moneyline: +224 – Juarez +114 – Necaxa
Goals: +21/2 (+102) -21/2 (-135)
Predictions
Necaxa 41.2%
Juarez: 31.5%
Draw: 27.2%