Last Updated on April 8, 2021 7:32 pm by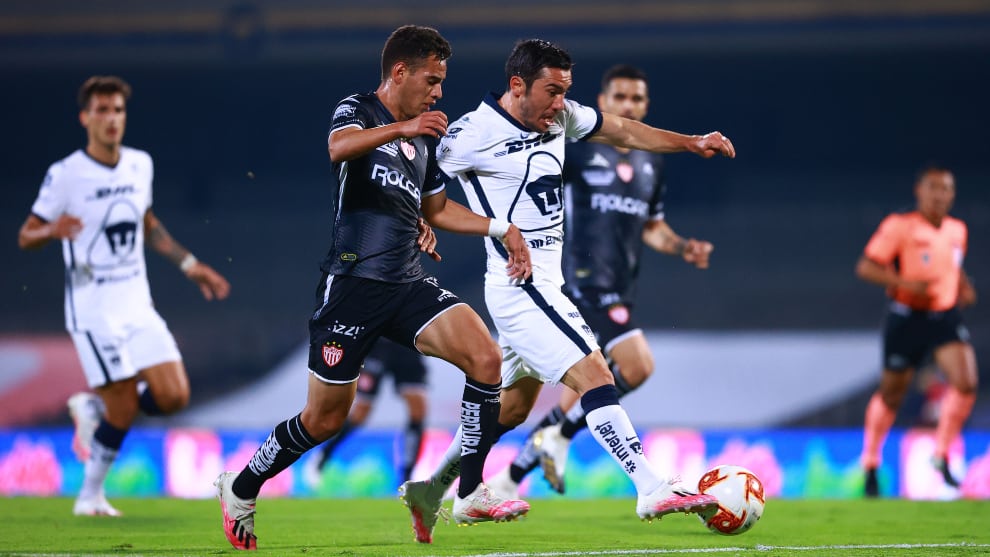 Matchday 14 of the LIGA MX – Guard1anes 2021 tournament begins on Friday, April 9, with Pumas vs Necaxa. Los Rayos del Necaxa will receive the Pumas at the Victoria Stadium, which they will now allow fans to enter the stadium up to 40% of its maximum capacity. Necaxa managed to obtain permits from the state health authorities and the MX league to reopen the stadium doors.
How Did Pumas and Necaxa Get Here?
Necaxa has had a very low-performance tournament, in which they are at the bottom of the classification table. They are trying to survive and achieve one last objective this season, which is to reach the playoffs that could qualify them for the next Liguilla. In addition, with the incorporation of the new technical director Guillermo Vazquez, the players have gained some confidence and inspiration, which is why we have observed an extremely notable improvement in their game played against Juarez which they won 1-0. While it is true that the result was tight, the mood on the field gave the team new hope. Their last match in this tournament was a defeat against America 2-1.
You can watch the best moments of the last match played by Necaxa at:
Pumas comes from a similar situation. Throughout the championship, they have been in constant ups and downs, so their position at the table is not ideal. As they are very few points away from the playoff spots for the possible classification to Liguilla, their performance in the remaining games of the LIGA MX – Guard1anes 2021 tournament has to be impeccable. Pumas comes from tying their last game against Pachuca at the last minute. The felines were losing 0-2 when at minute 90 Sebastian Saucedo brought them closer to the scoreboard, and at minute 90 + 4, Juan Ignacio Dinenno equalized the actions through a maximum penalty.
You can watch the best moments of the last match played by Pumas at:
The Background Between America and Necaxa
The Last 4 Games:
Necaxa has won 2 games with 4 goals in total
Pumas has won 1 game with 2 goals in total
Important Game Information
When is it? The game will be on Friday, April 09, 2021.
What time is it? The game starts at 20:30 ET.
Where? Victoria Stadium in the city of Aguascalientes.
Where can I see it? TUDN Mexico, Azteca 7.
Betting Line for Pumas vs Necaxa LIGA MX 2021 Matchday 14
Both teams come with the ambition to win and enter the playoff zone for the next Liguilla. The team that is best positioned at this time is Pumas as they are very close to this zone. This, coupled with the difference in terms of the squad and games shown in recent days, makes us give Pumas the winning card.
Spread: +1/2 – Necaxa              -1/2 – Pumas
Moneyline: – Necaxa                  – Pumas
Goals: +21/2                                  -21/2 
Predictions
Pumas:

42.8%

Necaxa:

31.9%

Draw:

25.4%