Last Updated on April 8, 2021 8:12 pm by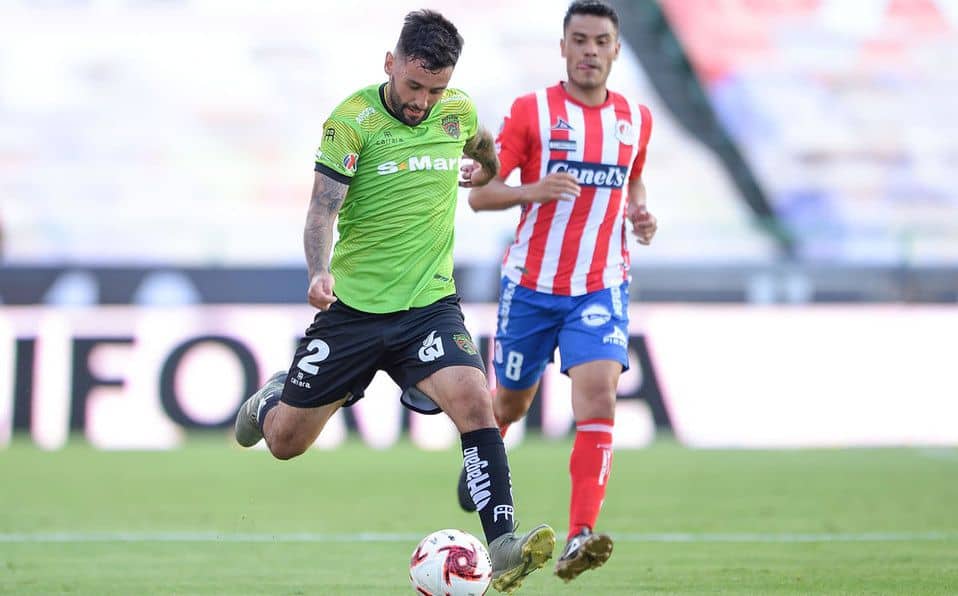 The game corresponding to Matchday 14 of the LIGA MX – Guard1anes 2021 tournament will be between Atlético San Luis and FC Juárez. The match will take place at the Benito Juárez Olympic Stadium on Friday, April 9, 2021. In this match, two of the teams from the bottom of the tournament will try to add 3 points to their score to take them out of the basement.
How Did Juarez and San Luis Get Here?
Juarez comes to this match occupying last place in the classification table with a record of 2 wins, 3 draws, and 7 losses. What is most striking is the goal difference they present, a total of -14 with 8 goals in favor and 22 against. They currently have an extremely negative streak as they have not won a match in 6 days, and they had a disastrous defeat against Monterrey 1-6. As their numbers express it, the main problem for the frontiersmen is their offense, in which they have only been able to score 8 goals so far in the championship.
The last match of Juarez FC corresponding to Matchday 13, was a defeat by the tournament leader Cruz Azul with a tight result of 0-1.
You can watch the best moments of the last match played by Juarez Fc at:
Atlético San Luis is also having a rough time at the closing of the LIGA MX – Guard1anes 2021 tournament. The visitors come to this game with their spirits on the ground as they suffered a hard defeat against Monterrey 0-2. The last victory of San Luis is from Matchday 7 when they defeated Santos Laguna 1-0. After this, they have presented a negative streak of 2 draws and 4 defeats, which brought them closer to the bottom of the table. San Luis currently occupies 16th place with a record of 3 wins, 3 draws, and 7 losses, just 3 points above the bottom team, Juarez Fc.
Atlético San Luis' games in this tournament have been characterized as constantly having goals on their scoreboards. This is confirmed by the statistics that indicate that the average number of goals in San Luis' matches is 2.6 goals.
You can watch the best moments of the last match played by San Luis at:
The Background Between Juarez and San Luis
The Last 3 Games:
Juarez won 2 games with 6 goals in total
San Luis won 0 games with 2 goals in total
Important Game Information
When is it? The game will be on Friday, April 09, 2021.
What time is it? The game starts at 22:30 ET.
Where? Benito Juarez Olympic Stadium in the city of Juarez.
Where can I watch it? TUDN Mexico.
Betting Line for Juarez vs San Luis LIGA MX 2021 Matchday 14
This match is fundamental for both Juarez and San Luis. Juarez is desperate to get out of the relegation places, and for a team as popular as Juarez, we are sure that they will do everything possible to get out of this situation. On the other hand, San Luis, after starting this closing tournament in a good spot, has significantly lowered their performance, in which they have not managed to win against direct rivals. Therefore, due to the hierarchy and the local condition, we will give our winning card to Juarez FC.
Spread: +1/2 – Juarez -1/2 – San Luis
Moneyline: – Juarez – San Luis
Goals: +21/2 -21/2
Predictions
Juarez:

52.1%

San Luis:

25.1%

Draw:

22.8%