Last Updated on June 19, 2021 7:35 am by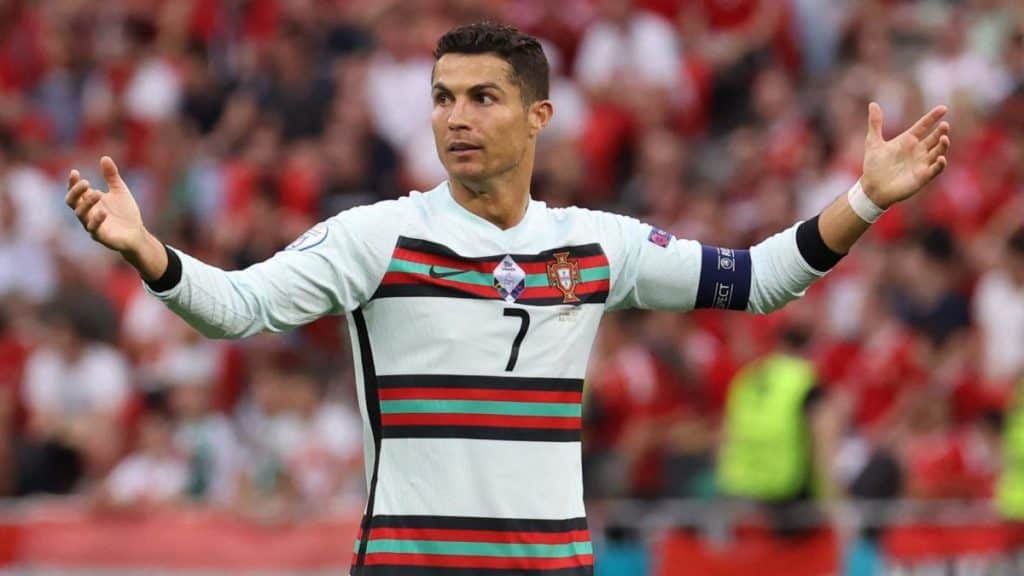 Germany will face Portugal in Group F of EURO 2020 in Munich on Saturday, June 19 at 11:00 E.T. The current defender had a debut with three late goals: Cristiano Ronaldo, securing Portugal's 3-0 victory against Hungary in Budapest. A second win would seal their qualification, avoiding a third-place finish at EURO 2016, while Germany had a challenging night against France in Munich. Although they have sometimes recovered after a lousy start over the years, they will not have it easy at all now. This duel between the two European powers will take place on Saturday, June 19, at 11:00 E.T. and broadcast by Sky Sports.
Let's review 5 important facts before this Saturday's duel:
1. The most recent of their 18 previous duels came in the World Cup group stage, when a hat-trick by Thomas Müller and a goal by Hummels made it 4-0 to Germany in Salvador (Brazil), on their way to the world title. Portugal lost by sending off Pepe in 37′ when they were already two goals down.
2. Germany's home record against Portugal is three wins, two draws, and one loss.
3. Portugal won its first major trophy at UEFA EURO 2016, defeating hosts France 1-0 in Saint-Denis thanks to an extra-time goal from Éder.
4. Ronaldo scored 11 goals in qualifying, one behind top scorer Harry Kane of England.
5. The 'Mannschaft' is taking part in its 13th EURO since missing out on the tournament as West Germany in 1968, its first attempt.
Here is the latest news on the main protagonists of this Saturday's big game:
Portugal: Started its title defense on the right foot after a 3-0 win over Hungary. The three points and goal difference put them in the lead over France. They will now look to stay on top and confirm their place in the 16 when they face Germany. The Lusitanian team's triumphant debut was not easy because, although the score was convincing, Hungary's siege opened until the match's final stretch. Raphaël Guerreiro was in charge of giving Portugal the lead at 84′, while at 87′, Cristiano Ronaldo appeared to score from the 11 steps, and just a few minutes later, he signed his double and the definitive 3-0.
Here are the best plays from the last game of the Portugal national team: (Video courtesy of: TSN).
Germany: On the other side are Joachim Löw's team, who are still in a slump and lost to France by the minimum with an unfortunate own goal by Mats Hummels. However, statistics play favor of the German coach, who has always come out victorious in his duels against Portugal. He has faced the national team of the Shields on three occasions, with two wins at the European Championships and one more at the Brazil 2014 World Cup.
Here are the best plays of the last game of the German national team: (Video courtesy of: DEL PIERO 10).
Betting line:
Portugal: 60.8% (+215) – Goals: 2.37 – Best O/U: u2½-136
Germany: 21.4% (+131) – Goals: 1.00 – Best O/U: o2½+106
Draw: 17.8% (+220)