Last Updated on May 21, 2021 10:35 am by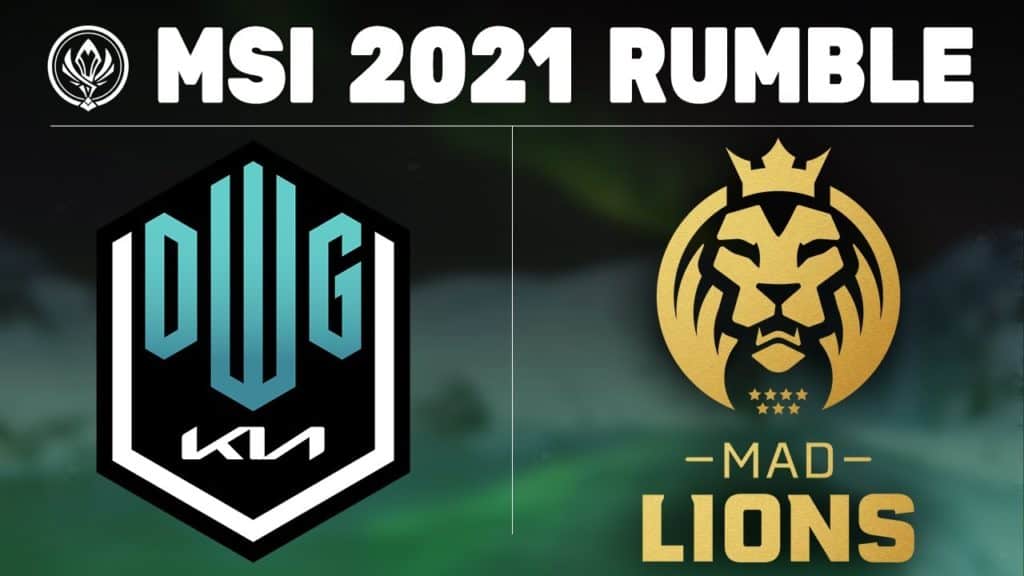 This Saturday, we will witness the second semifinal of the Mid-Season Invitational 2021 that began earlier this month and will end this Sunday, May 23. With representatives from all regions, with those remaining being the French PSG French champion of the PCS 2021 Spring Playoffs, Chinese RNG, Korean DWG, and MAD Lions European representatives. We are bound to see a super close match where the best of five games between the two will make the final; this duel can be enjoyed at 08:00 E.T. on May 22 through the official channels of LOL Esports (English), LLA/TV Azteca (Latino) and LVP ES (Spanish).
Let's review five important facts ahead of this duel in the MSI 2021 semifinals:
1. So far, in 2021, DAMWON KIA has earned $215,276 for placing first in the LCK 2021 Spring and KeSPA Cup.
2. MAD Lions has earned a total of $95,158 in prize money this year, thanks to its first-place finish at the April 10 LEC 2021 Spring.
3. The MAD has only two wins in their last five games, and among the three most recent losses, the setback to their next opponent in the semifinals on May 17 stands out.
4. The Korean team has performed very well in its most recent performances, losing only one of its last five matches.
5. The two teams have only met on two occasions, and they played each other in the current tournament, where the Korean team won both matches.
Let's review the news of DAMWON KIA GAMING before the semifinal:
The Korean team reaches these semifinals with a high level of play after finishing first in the Rumble phase. With a record of 8 wins and only two losses, to reach the final stage of the MSI 2021, they had the chance to choose who they wanted to face in the semifinals, starting as absolute favorites after having defeated them a few days ago on two occasions.
How are MAD Lions heading into the semifinal game against DWG KIA?

The Spaniards reached the semifinals in the last place, after a record of five wins and the same number of defeats. It will be a great challenge for the champion team of the LEC 2021 Spring to face the giant DAMWON KIA, with whom they have not had good performances since they met this season for the first time in history. Both games ended in defeat, so they will have to rethink their game system to prevail against the Korean team.
Betting line:
DWG KIA: 96% (1.15)
MAD Lions: 4% (4.99)