Last Updated on July 9, 2021 11:50 am by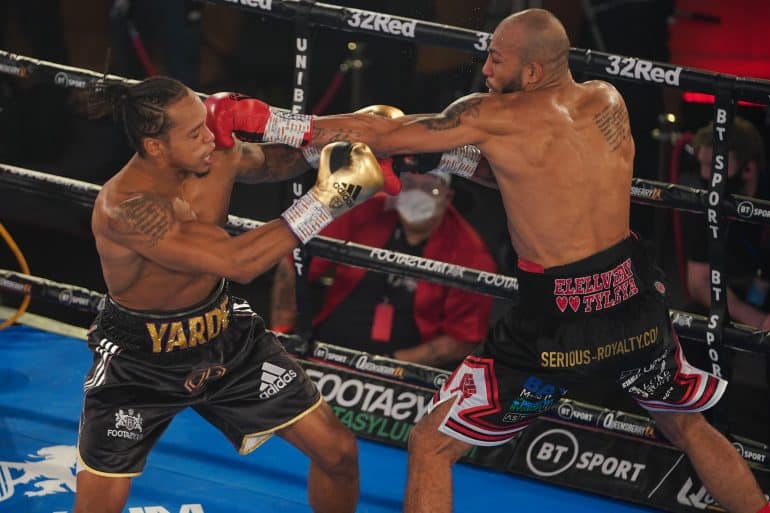 London's iconic Royal Abert Hall will host the WBO light heavyweight intercontinental title fight, in which Britain's Lyndon "King" Arthur, current WBO # 1, will defend the title for the first time, against the Italian and excellent boxer Davide Faraci, this Saturday, July 10, 2021. This fight will undoubtedly be the main attraction and, obviously, the main fight of the night.
We hope this fight is as we all hope, a worthy and exciting fight for the light heavyweight title.
How do Lyndon Arthur and Davide Faraci get to this fight?
The Swiss / Italian Davide Faraci, born in Switzerland, but a naturalized Italian, 29 years old come to this fight with an excellent or, rather, a perfect record of 15 wins and 0 losses, of which, of those fifteen victories, 7 are by way of knockout. Faraci will try to strip Arthur of the world title and also give him the first loss of his career.
Davide Faraci is coming off a very good victory in his last unanimous decision fight against German Emre Cukur, in his fight played on February 8, 2020, at the EWS Arena, Goeppingen, Germany. Faraci has a very good technique and has had a spectacular professional career, so his fight against # 1 in the WBO will serve as a test to see his capabilities against a world champion.
Next, you will enjoy the best moments of Davide Faraci:
(Video courtesy of www.youtube.com and the YouTube channel Leander Strupler)
On the other hand, we have the current world champion and # 1 in the WBO ranking, Lyndon Arthur, who comes to defend, for the first time, his champion belt after having won his fight against Anthony Yarde in December 2020. Yarde held the belt from the year 2017-2020 when it was stripped from him after losing on points to Arthur.
Lyndon Arthur has an impressive record of 18 wins and 0 losses, of which 12 have come via knockout. If Arthur continues on his victorious path, he will have a chance to face WBO world champion Joe Smith early next year.
Next, you will enjoy the best moments of Lyndon Arthur:
(Video courtesy of www.youtube.com and the YouTube channel BT Sport Boxing)
Important fight data
When is it? The fight will be on Sabado, July 10, 2021
Where? Royal Abert Hall, London, UK.
Where can I see it? BT Sport 1.
Betting line for Lyndon Arthur vs Davide Faraci
Lyndon Arthur's current WBO light heavyweight title fight will be very exciting. This will be Arthur's first title defense, so we have to see how he faces this fight and, if he meets all expectations, both personally and with his entire team. While the Italian Faraci, who comes to this fight undefeated, wants to continue his winning streak, take the title, and deliver the first defeat in Arthur's career. Although it will not be an easy task for Arthur, we believe that at the end of the fight he will have no problems finishing it, so our winner token, without a doubt, is for Lyndon "King" Arthur.
Moneyline: (-2000) – Lyndon Arthur (+900) – Davide Faraci