Last Updated on July 7, 2021 4:29 pm by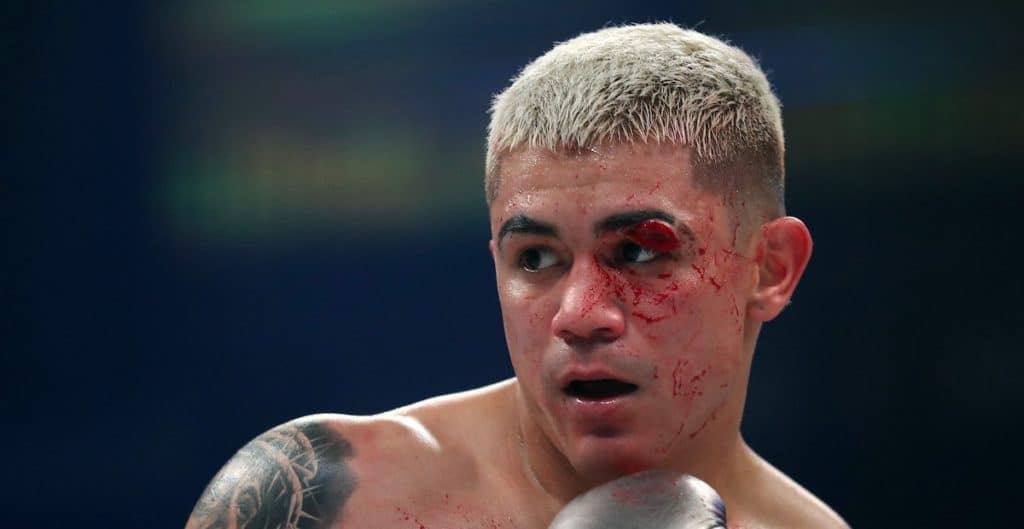 This Friday, July 9, 2021, former world champion American Joseph "JoJo" Díaz will face former Dominican champion Javier "Abejon" Fortuna in a 12-round fight in the lightweight category. The fight will take place at the Banc of California Stadium in Los Angeles, California.
Javier Fortuna was initially scheduled to face interim WBC lightweight champion Ryan Garcia, but the fight was called off due to Garcia being reported to have serious mental health issues.
How do Joseph Diaz and Javier Fortuna get to this fight?
Joseph "JoJo" Diaz is an American boxer who fights in the WBC super featherweight or lightweight division and has had a professional career for 8 years. He has an excellent record of 31 wins, 1 loss, and 1 tie. JoJo was born on November 23, 1992, in California, USA.
His first major achievement as a professional was in August 2018, when he captured the WBA world title in the featherweight category. JoJo defeated then-reigning champion Jesus M. Rojas.
Díaz comes from playing his last fight on February 13, 2021, against the Asian Shavkatdzhon Rakhimov; However, the North American gave his best, it was not enough, since the judges declared a technical tie by majority decision.
Next, you will enjoy the best moments of "Jo Jo" Diaz:
(Video courtesy of www.youtube.com and the YouTube channel DAZN Boxing)
On the other side of the ring, we will have the Dominican Javier "Abejon" Fortuna, born on May 17, 1989, in the town called La Romana, Dominican Republic. Fortuna is a boxer who fights in the lightweight division and has an outstanding 12-year professional career in which he achieved an excellent record of 36 wins, 2 losses, and 1 draw.
His first world title was won on May 29, 2015, in the super featherweight category.
Fortuna comes from playing his last fight on November 21, 2020, against the Mexican Ines Antonio Lozada Torres. He took the victory by technical knockout after a perfect combination of blows on the Mexican's humanity.
Next, you will enjoy the best moments of Javier Fortuna:
(Video courtesy of www.youtube.com and the YouTube channel Nocaut Net)
Important fight data
ü When is it? The fight will be on Friday, July 09, 2021
ü Where? Banc of California Stadium, Los Angeles, UK.
ü Where can I see it? DAZN
Betting line for JoJo Diaz vs. Javier Fortuna
The fight between JoJo Diaz and Abejon Fortuna is one of the events that most excites boxing lovers since they are two boxers who have a very similar style, and both will go out to win. After analyzing both fighters, the closest present they have, and how they both arrive at this fight, we can say that the one who has the most chances of winning the victory is the North American Diaz, so our winner card is for "JoJo" Diaz.
Moneyline: (-225) – Joseph Diaz (+185) – Javier Fortuna